Florence Nightingale Biography: Florence Nightingale, popularly known as "Lady with the Lamp", was a British nurse, statistician, and social reformer who was the foundational philosopher of modern nursing. She nursed the British and allied soldiers during the Crimean War in Turkey.
Florence Nightingale's Early Life and Family Background
Florence Nightingale was born on 12th May 1820, in Florence, Italy, and died on 13th August 1910, in London, England.
Her parents were William Edward and Frances Nightingale. She had an elder sister.
Since childhood only, Nightingale had little interest in house management activities and would often indulge in serious political and social discussions with her father.
Florence Nightingale's Educational Qualification
Florence Nightingale's parents took great interest in her education and empowered her knowledge of history, philosophy, and literature.
She was an intellectual learner in the field of mathematics, French, German, Italian, Greek, and Latin at an early age.
Florence Nightingale's Career Details
She had deep-rooted religious beliefs and at the age of 16, she had her "Call from God" which she saw as God's indication of her helping humankind.
This prompted her to take nursing as her profession so she could help as many people as possible and at the same time devote herself to serve God. 
However, her attempt to seek nurse's training was not supported by her family as per her stature as a woman.
Despite the opposition from her family, Nightingale was able to enroll herself at the Institution of Protestant Deaconesses at Kaiserswerth in Germany where she learned basic nursing skills as well as good hospital organization.
She then became the superintendent of nurses at King's College Hospital in London.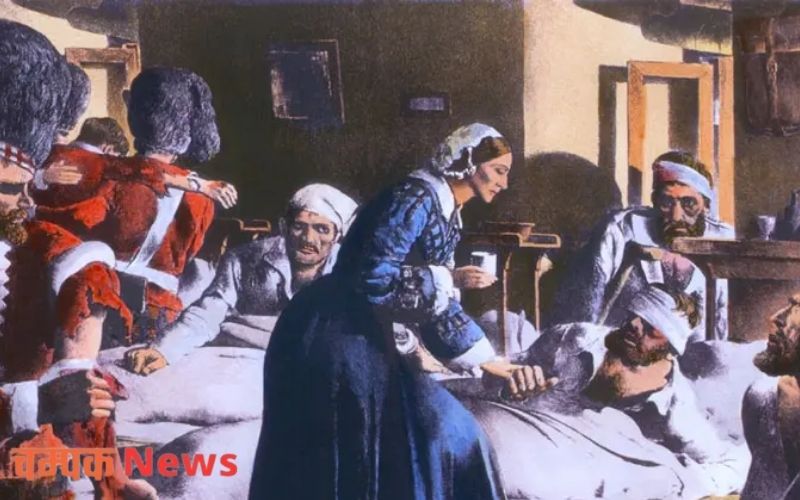 In November 1854, Nightingale led a group of nurses to the Barrack Hospital at Scutari during the Crimean War.
During her service there, she ensured the wards were clean and basic care was given by the nurses, including, bathing, clean clothing and dressing, and adequate food.
Nightingale herself took a round of the wards at night, providing support to the patients which earned her the title of "Lady with the Lamp" and immense respect from the soldiers and the medical teams.
This made her popular in England through the press and the soldier's letters.
She returned to her home in August 1856 as a famous personality after the Crimean War ended and the hospitals were ready to close.
Florence Nightingale's Achievements
Florence Nightingale is considered the foundation of the philosophy of nursing in the modern era. She created several reforms in the health care and nursing sector.
In November 1854, during the Crimean War, Nightingale gave exceptional services leading a group of nurses to the Barrack Hospital at Scutari, reforming the quality of life there, by providing basic amenities to the patients.
She established the first scientifically based nursing school, called the "Nightingale School of Nursing", at St. Thomas' Hospital in London, in 1860. 
She also started training midwives and nurses in workhouse infirmaries.
She was the first woman in history to he won the Order Of Merit in 1907.
Every year, May 12 is celebrated as International Nurses Day to commemorate her birth and the role of nurses in health care.
Florence Nightingale's Personal Life
Nightingale had a number of male admirers. She receives at least two proposals for marriage in her life.
However, her strong belief in God that she has been chosen to serve mankind restrained her from getting married or having children.
Florence Nightingale's Health Concerns
Nightingale fell ill with "Crimean Fever" shortly after arriving from one of her several excursions to Crimea, from which she had a slow recovery as no proper treatment for it was available for it at that time.
She had to bear its effects for up to 25 years of her life, due to which she was frequently confined to her bed because of severe chronic pain.
Florence Nightingale's Death
Florence Nightingale died on 13 August 1910, in London, at the age of 90.
Frequently Asked Questions
Q1. What was Florence Nightingale best known for?
Ans. Florence Nightingale is known for promoting cleanliness in hospitals.
Q2. When did Florence Nightingale die?
Ans. Florence Nightingale died on August 13, 1910, in London, England.
Q3. Did Florence Nightingale ever marry?
Ans. No, Florence Nightingale did not get married and she had no children.
Q4. Why was the other name of Florence Nightingale?
Ans. Florence Nightingale was also called the "Lamp with the Lamp".